The heat wave is currently hitting our state, and the only thing I want to hit is the beach or the pool! However, I'm not ready for the beach!
This is when the beach/pool cover up comes in handy! Not only are they good for keeping our delicate skin out of the direct rays of the sun, but they have revolved way past ordinary sarongs. We especially love tunics! Keep reading to check out a few of our favorite summertime beach and pool tunic cover ups!
From Stylehive
From This Next
From The Nest
From Real Simple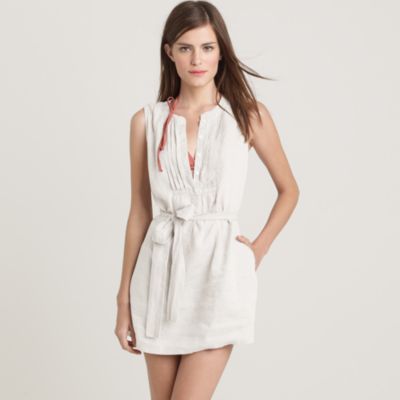 From J. Crew
Tunic style cover ups are great for the beach and pool because they are quick and easy to throw on. Not to mention, they can also function as a dress to wear to a restaurant after a long day in the water. Switch out flip flops to a pair of fancy sandals to complete the look! Hats are also great to add some flair (and to cover up salty roots)!
What are some of your favorite beach and pool cover ups? Let us know in the comments below! We hope everyone has a fun and safe summer!